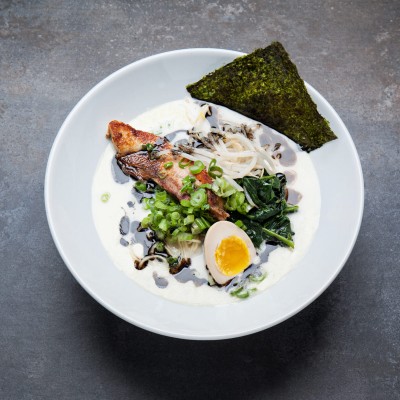 The Classic
$13.25
---
Tonkotsu ramen with creamy pork broth, bean sprouts, spinach, green onion, seaweed, black garlic oil, and egg..
ORDER ONLINE
0 customers The Classic! Leave a review to let us know what you think.
You may also like
---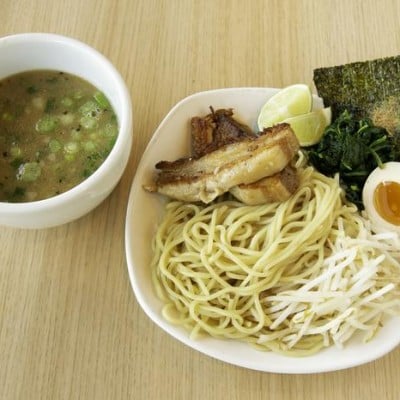 Cold noodle, creamy pork and fish broth, bean sprouts, spinach, egg, green onions, and seaweed..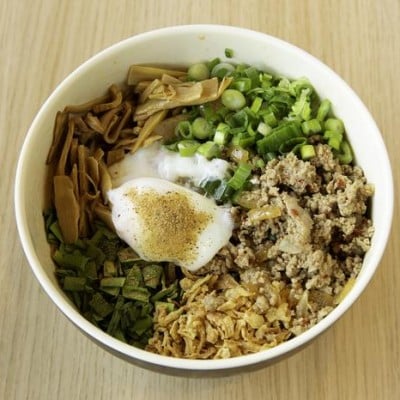 No broth ramen, cold noodle, ground pork, poached egg, chives, fried onion, dried bonito, bamboo shoots, green onion, and chili oil. Vegetarian option available with soy meat..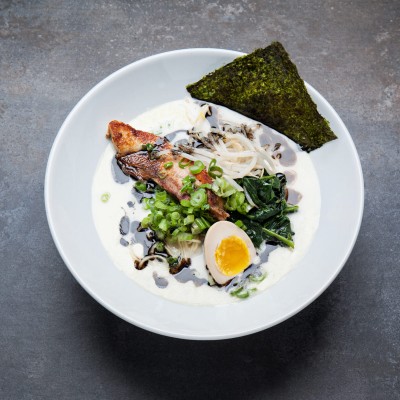 $14.99 11:30 to 3pm Everyday Dine in only Choose one Starter - Edamame or Small Green Salad Choose one small Ramen - The Classic - The Blaze - The Soul - Vegetable Choose one small Rice bowl - Chicken Karaage - Pork Bowl - Mabo Tofu Bowl -Tuna Bowl ($1 Extra for Tuna Bowl).